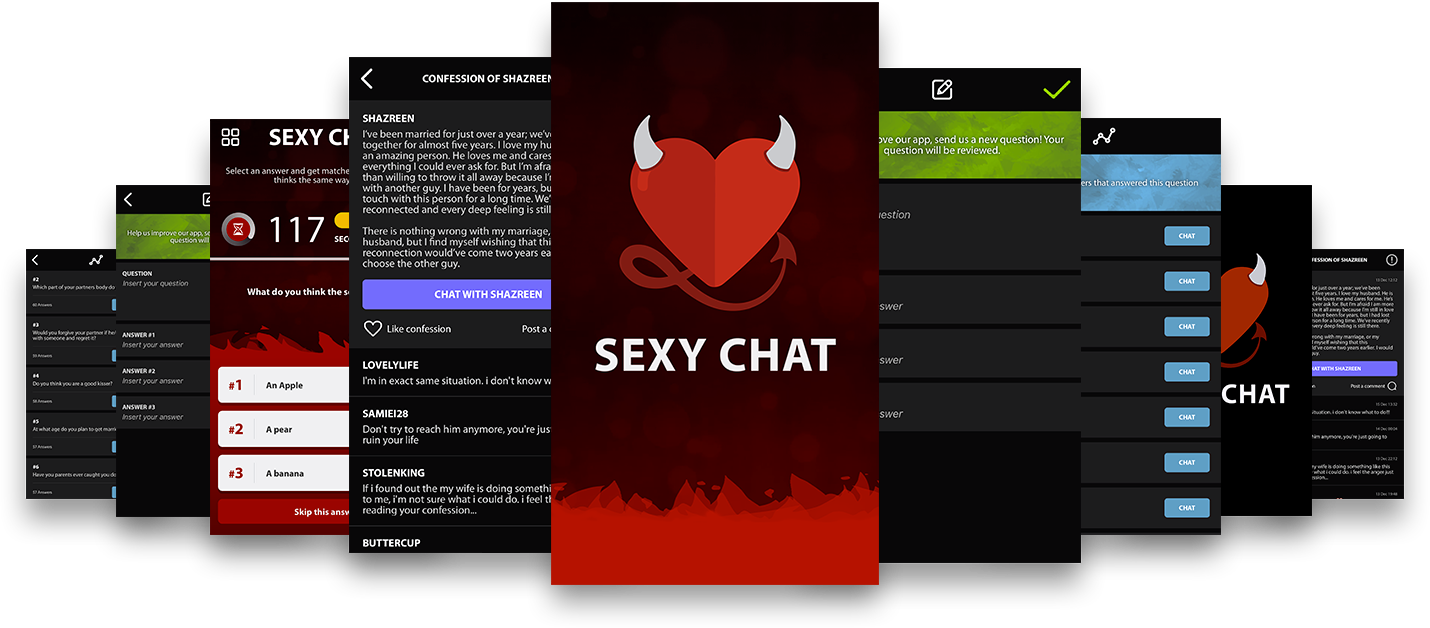 Welcome to SEXY CHAT
For the first time on the App Store, a completely new social game for meeting new spicy friends!

How does it work?
It's very simple: You have 120 seconds to answer a question with 3 choices, in the meantime everybody who is online in that very moment will also answer the same question and you will be matched with someone who has the same interest and affinity and answered just like you.

Join the most sexy and funny chat! Find love, make new friends, meet interesting people and enjoy communicating with other members. You can chat with thousands of people who can turn your next few minutes into an exciting conversation.
You can also search through other people's anonymous confessions and comment, give support or find people in similar situations.
You could find secret confessions that will stun you, from women's secret confessions to husband and mens dark secrets.

One thing is certain: you will be surprised!

Connect with people nearby or anywhere in the world, chat with men and women based on your search parameters and start a chat or have a live video conversation in seconds, there are always people online!

Download the app now and turn your fantasies into reality for an innovative faster way to connect, It's safe, challenging, sexy and totally fun!
ScreenShots
Take a look at the great new Version 3 complete restyle of SEXY CHAT!